World Club Championship 2017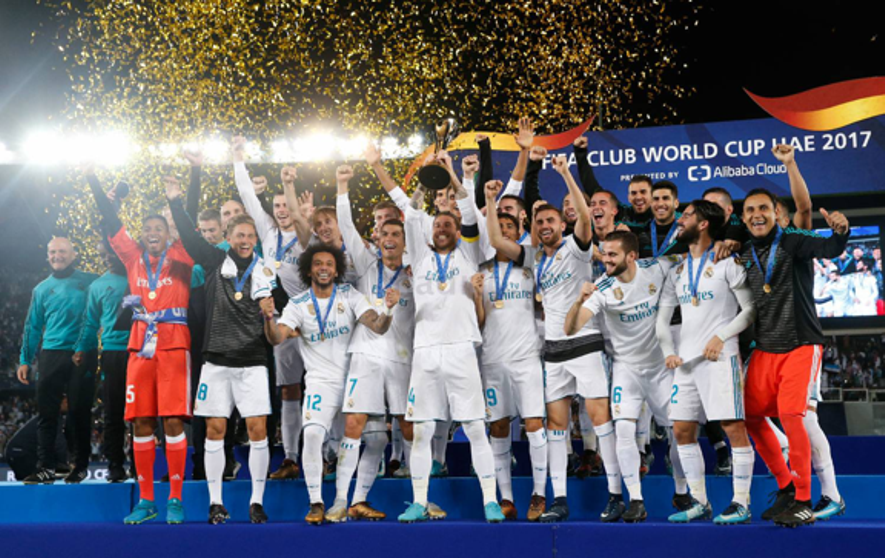 A goal from a Cristiano Ronaldo free-kick against Gremio gave Real Madrid their fifth title of 2017, as theydefended their Club World Cup crown in Abu Dhabi.
Real Madrid were crowned world champions for the sixth time in history at the Zayed Sports City Stadium, Abu Dhabi. A free-kick goal from Cristiano Ronaldo in the openeing minutes of the second half gave them the win over Gremio and their fifth trophy in 2017, making it the club's most succesful year ever.
It did not take long to see each team's intentions. The European champions had most of the posession,as they looked ot break down their opponent's defense, but the chances took a while to arrive. The clearest first half chances were for Carvajal and Modric. Geromel, on the goal line, stopped a great volley within the area from the full-back on 20 minutes, which could have seen the Whites go ahead.