World Club Championship 2016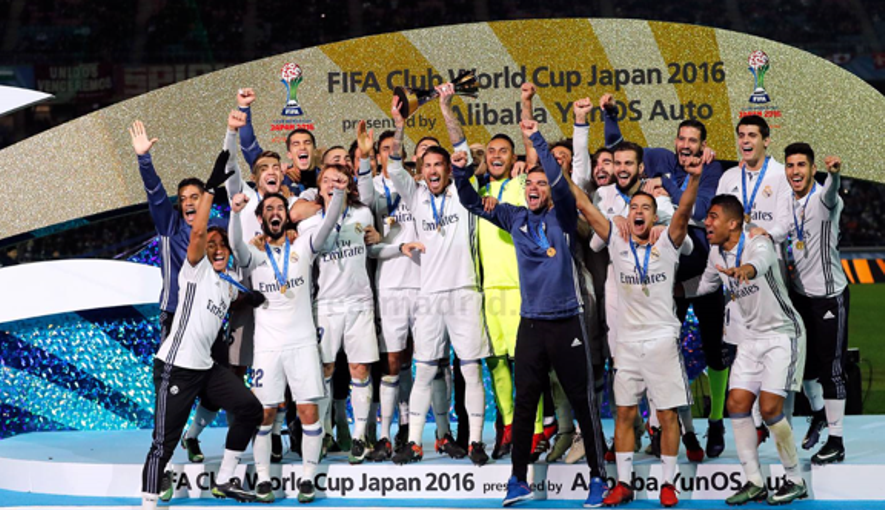 World Champions for the fifth time!
Cristiano Ronaldo's 'hat-trick' and an opening goal from Benzema gave Real Madrid the win in a final which was decided in extra time.
Real Madrid have ended 2016 in the best way possible: becoming world champions for the fifth time in history (three Intercontinental titles and two Club World Cups). No other team has been able to do that until now, and it could only be Real Madrid, the most successful club in Europe who were capable of doing so. They have now ended a year in which they have already won two titles: the Champions League and the UEFA Super Cup. It took extra time in Yokohama for them to win it, but it was worth suffering for. Cristiano Ronaldo made the difference in extra-time and all Real Madrid fans can be proud of their team.
Real Madrid were dominant from the start, showing their clear intent to be crowned world champions here in Japan. They only needed 9 minutes to show it. Modric rifled a shot from the edge of the box, which Sogahata stopped but Benzema was on hand for the rebound, scooping the ball into the net.