Spanish Super Cup 2019-20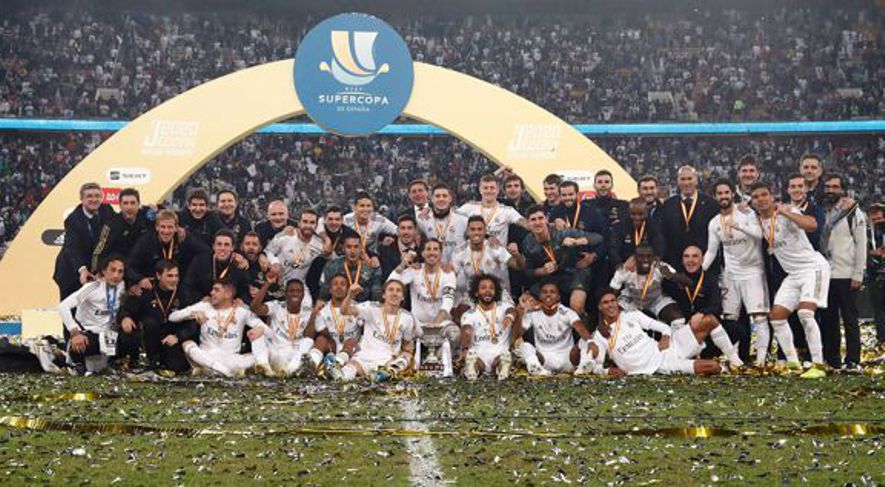 Real Madrid won the title in the final in Jeddah against Atletico after coming out on top in the penalty shootout (4-1).
Real Madrid won their first title of the season, the 11th Spanish Super Cup, against Atletico Madrid in Jeddah, Saudi Arabia. The match, this time goalless, was reminiscent of the final in Milan and had to be decided from the penalty spot. And just like that day from 11 metres, Real Madrid were better.
"We've worked really hard, we were patient and it's a real team victory", said Zidane. "We found it tough at times but we believed we could win it right to the end. We worked hard and fought to the final whistle. It's a real team victory. Both games were difficult, but this one even more so. We struggled against brilliant opposition. We saw two fantastic teams out on the pitch playing a great game. Both teams had chances but that's football and we clinched the trophy on penalties". Valverde was named Man of Match eventhough he was sent off for a tackle on Morata.