Spanish Super Cup 2016-17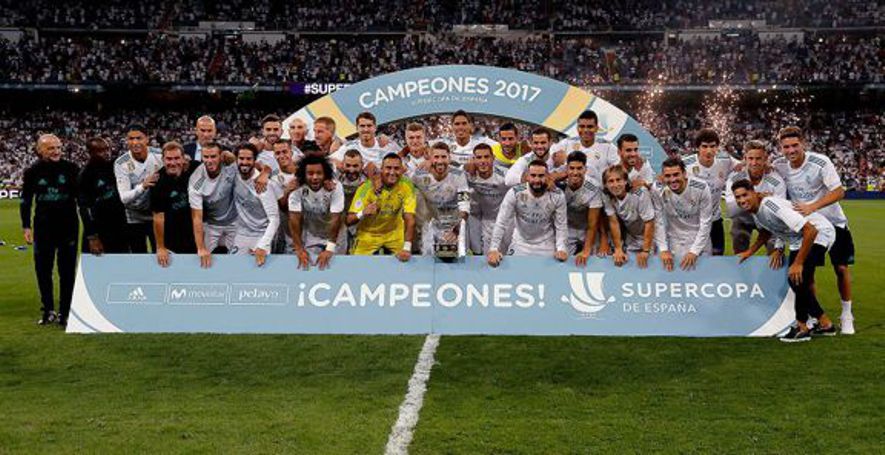 Another superb finish from Asensio and a goal from Benzema capped off a great performance against Barcelona.
Real Madrid have won the Spanish Super Cup. There was no real sign of a comeback and the Whites needed only the first half to cap off the excellent work they did last week in Barcelona. Both Clásicos were master classes, the first in the Camp Nou to start off the tie (1-3) and the second leg in the Bernabéu closed the tie off in style (2-0), meaning they have now won their second title of the season. Zidane's side could not have started things off better in front of the home faithful.
In fact, after just four minutes of play, the madridistas showed, as stated previously by both Carvajal and Zidane in the press conferences, that they were out to win. Asensio controlled the ball well from 40 metres out and sent in a sublime shot that caught Ter Stegen off guard. It was both gilt edged and effective. A true golazo. It was a goal to watch again and again.