Real Madrid Experience 2018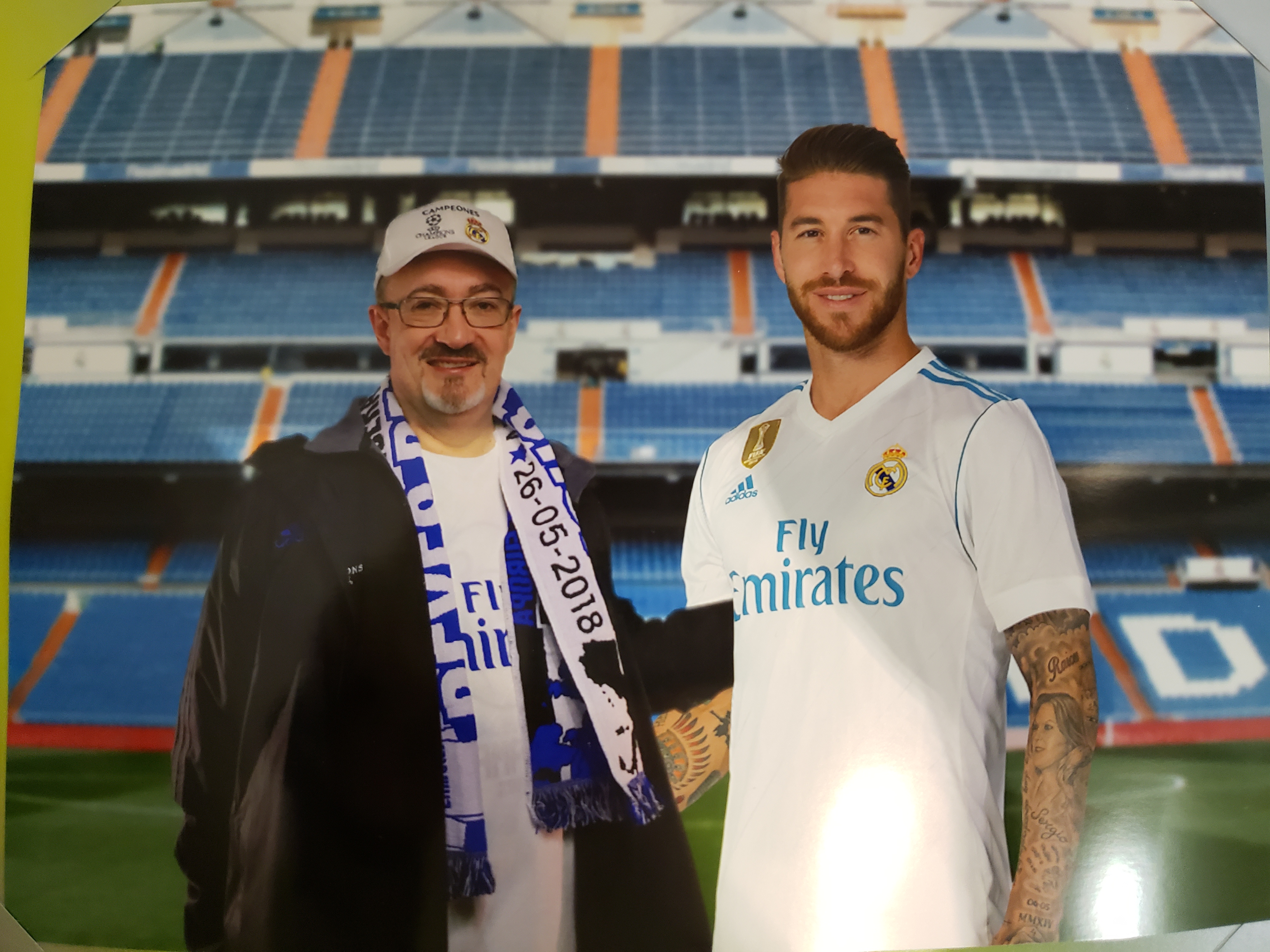 25th July 2018, my birthday and what a way to celebrate it! If you're a "Game of Thrones" fan, you'll know about the "Red Wedding"; well this was my "White Birthday". The Real Madrid Experience came to Australia, Melbourne especifically. So I flew down for a couple of days and was surrounded by White. I approached the security guard outside prior to opening and asked his if I could take pictures; the answer was "no". But he took one look at me, went inside and told them he had a massive Real Madrid nut outside; so not only was I allowed to take pictures, I was allowed to walk up close the European/Champion League Cups (eventhough there was a sign prohibiting it). And I got the royal treatment!
Please Note: Just click on any of the slides below to see the full piture.
View of UEFA Champions Leagues trophies

Another view of UEFA Champions Leagues trophies

The FIFA Club of the 20th Century Trophy; with Ballon d'Ors, Golden Boots & Golden Gloves, won by Real Madrid Player, in the background

Player shirts, season 2017-18

The first European Cup 1955-56

The second European Cup 1956-57

The third European Cup 1957-58

The fourth European Cup 1958-59

The fifth European Cup 1959-60

The sixth European Cup 1965-66

The seventh European Cup 1997-98

The Eighth European Cup 1999-2000

The ninth European Cup 2001-02

The tenth European Cup 2013-14

The eleventh European Cup 2015-16

The twelveth European Cup 2016-17

The thirteenth European Cup 2017-18

The first Spanish Cup & original shirt with 2nd badge

Original shirt with the 3rd badge

Exchange pennant from match against Torino FC in Nov. 1924; 1920s football boots & ball

The Spanish Liga Trophy 1931-32

Pictures & articles of the opening of the new Chamartin Stadium, president (Bernabeu) & board

The World Club Trophy, and other mementos, 1960

Various picture & poster, including Alfredo DiStefano's tribute match

The Spanish Cup 1979-80; the match was played against Castilla, the Real Madrid B side!

The Santiago Bernabeu Trophy 1980, UEFA Cup 1984-85 and Super Ballon d'Or awarded to DiStefano 1989 (the only one ever awarded)

Posters from Hugo Sanchez & Emilio Butragueño's tribute matches; player registration cards for Hierro, Roberto Carlos, Raúl & Mijatovic; FIFA Order of Merit Medal 1994

The European Super Cup 2002; Zidane's & Beckham's shirts; Raúl's & Beckham's boots

FIFA Club World Cup 2017; Ramos', Marcelo's & Rolando's boots; Casimiro's shirt
Now, that was an epic day!