Madrid Holiday 2023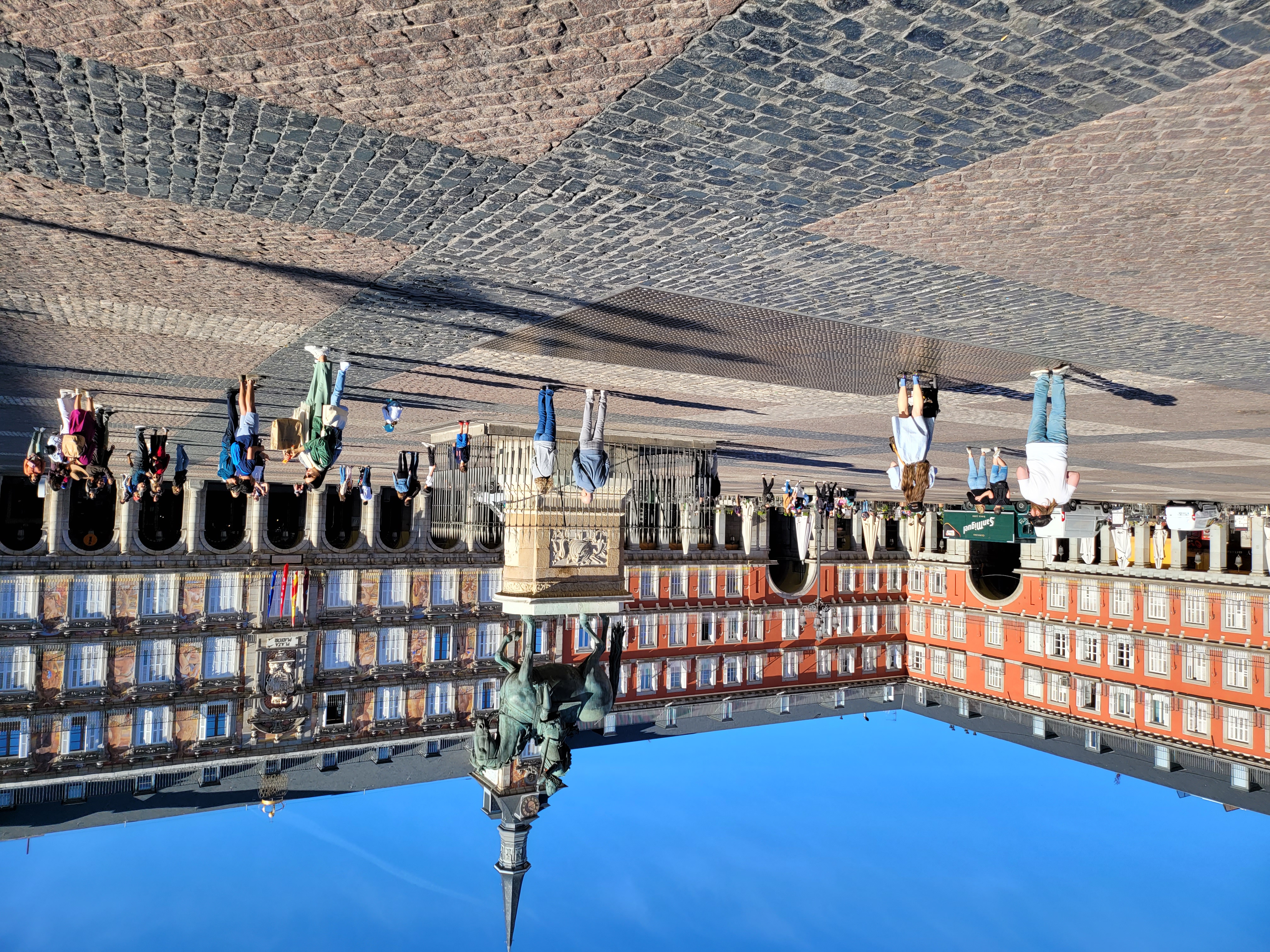 On the 11th April 2023 I arrived in Madrid for the first time in 19 years. It had been a long time coming this holiday. COVID-19 got in the way and delayed it for 3 years. I also lost a cousin to it (see previous article), so this visit had many emotional levels for me. I was able to catch up with most of my cousins; some I hadn't seen for more than 30 years. I also spent a lot of time with my last remaining aunt and uncle; I specifically picked a hotel near them.
Well, you can guess what the trip involved, besides visiting the family. Lots of bars, where I consumed favourite tapas and a copious amount of Mahou beer. Every morning, practically, I would start with a coffee and 2 "porras". If you don't know what a "porra" is, imagine a thicker, bigger churro.
But any visit to Madrid is not complete without a visit to the "Bernabeu", the spiritual home of all us madridistas. It was still a major construction site as as part of the latest renovation. But it was still a sight and only left me with images of what it will looked like once completed. Below are the images of that visit, for your enjoyment.
Please Note: Just click on any of the slides below to see the full picture.
View from Concha Espina, looking towards La Castellana

View from Concha Espina, looking towards Padre Damian

View of the corner of Concha Espina and Padre Damian

View from Padre Damian

View of the corner of Padre Damian and Rafael Salgado

Another view of the corner of Padre Damian and Rafael Salgado

View from Rafael Salgado

View from La Castellana

Origin of the legend; the first trophy

Many trophies, including La Liga

The 35th La Liga Trophy

Many trophies, including UEFA and FIFA titles

The 14 European Cups

The many Ballon D'Ors won by Real Madrid players and other individual prizes

One final look

The sacred ground