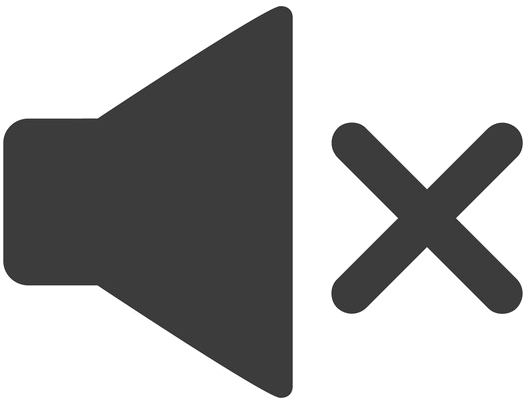 Club Legends
Managers
Real Madrid have a reputation of letting go of their managers at will, but in their 114-year history, the La Liga giants have had 38 full-time managers. Arthur Johnson was the first full-time manager appointed by Los Blancos in 1910 and ever since then, the club has gone on to re-write history books, becoming the most successful club of all time (International trophies).
The Madrid giants have had some absolute superstars play for them such as Cristiano Ronaldo, Alfredo di Stefano, Ferenc Puskas, but you don't win 34 La Liga titles, 19 Copa del Rey trophies and a record 13 European Cup/UEFA Champions League trophies without some amazing men at the helm.
While it can always be controversial, and subjective, to propose such a list, here are the best Real Madrid managers of all time in our opinion:
#5 Luis Carniglia
Luis Carniglia's spell in charge of Los Blancos is the perfect blueprint of a career of a Real Madrid manager.

A star-studded team made of the best players in the world? A trophy-laden stint in a short-lived spell in charge of the club? Sacked after winning a trophy? Check, Check, Check!

The Argentine took over Real Madrid in June 1957 – a side that had the magic of reigning Ballon d'Or champ, Alfredo di Stefano, along with Raymond Kopa and the player with most European Cup titles, Gento. Naturally, he won La Liga and the European Cup in his first ever season, capping it off with a 3-2 win over AC Milan.

Along came Santiago Bernabeu who foisted a very overweight Ferenc Puskas on Carniglia, which eventually resulted in the Madrid boss' downfall. Despite whipping Puskas into shape, Carniglia never fully trusted the Hungarian, leaving him out of the European Cup final in 1959. Real Madrid won the final 2-0, with Carniglia lifting his second European Cup in as many years, and having an unheard of win percentage of 69.13% at the time. His reward? Sacked; he did lose out on La Liga that year to Barcelona, after all.
#4 Zinedine Zidane
There are those who will naturally oppose the idea of Zinedine Zidane in this list, due to his relative 'youth' in terms of his managerial career. However, the Frenchman already achieved some incredible feats in his two terms in charge of Real Madrid so far; his 2 La Liga titles and 3 UEFA Champions League titles are hard to argue against.

'Too much, too soon' was the headline in the Madrid media when Zizou was announced as Rafa Benitez' replacement. The Frenchman took over a despondent, underperforming squad, and within 5 months, had turned them into European champions, lifting the 2015/16 UEFA Champions League in May.

Currently, Zidane is the second-most successful manager in Real Madrid's history in terms of win percentage, as his 72.13% success rate is only second to Carlo Ancelotti's 74.79%. The Frenchman has guided the Real Madrid squad to beat a number of all-time Real Madrid records, including the most consecutive wins in La Liga (16, level with Barcelona), and going 40 games unbeaten in all competitions – the best streak by a Spanish team, ever.

The Frenchman is only the second Real Madrid stalwart ever to lift the UEFA Champions League as a player and manager. The other? A certain Miguel Muñoz – and Zidane is well on his way to emulate the Madrid legend with 3 wins.
#3 Jose Villalonga
The man that started it all – much is made of Real Madrid's European dominance from 1956 to 1960, but Jose Villalonga was the one in charge for the first one. What's even more incredible? Aged 36 years and 184 days, the Spaniard was the youngest manager to ever win the European Cup, a record that still stands to this day.

Villalonga took charge in the middle of the 1954/55 season (10th December 1954) and went on to rejuvenate a Real Madrid squad that finished the season as La Liga champions, also winning the Copa Latino.

Di Stefano, Raymond Kopa, Gento, Hector Rial and Miguel Muñoz were all a part of Villalonga's all-conquering side, who then went on to lift the first of Real Madrid's 13 European Cups in the 1955/56 season, coming from behind twice to beat Stade de Reims 4-3 in the final. Madrid did lose out to Bilbao in the Liga title race that year, though.

In his final season at the club, Villalonga left in the best manner possible, winning a treble as Real Madrid won La Liga, the European Cup and Copa Latino in 1956/57, although early on in the season, Bernabeu undermined Villalonga in the dressing room, asking Di Stefano to ignore the manager's instructions to stay up front. Sadly for Villalonga, it worked.

It was no surprise then, that he left the club in the summer – although a win percentage of 62.86% was no mean feat.
#2 Vicente del Bosque
'A quiet, unassuming, moustachioed veteran from Salamanca' is hardly the description of the only man in football to have won the FIFA World Cup, the Euros, the Intercontinental Cup (now the FIFA Club World Cup) and the UEFA Champions League as manager. Vicente del Bosque, however, is a singular man among many.

Real Madrid were fresh off of ending their 32-year wait for a European title in 1998 but were still struggling to replicate the success of the 1950s and 1960s. Enter Del Bosque.

The Madrid boss ushered in a 4-year spell of success at the turn of the millennium - a feat that looked impossible when John Toshack was sacked midway through the 1999/2000 season, with del Bosque taking over full-time (after a couple of temporary spells in charge of the club in 1994 and 1996).

2 UEFA Champions League titles (2000 and 2002), 2 La Liga trophies (2001 and 2003, ending a 5-year wait for the league title), a Spanish Super Cup and an Intercontinental Cup was Del Bosque's legacy, as he ushered in the era of the Galacticos. However, Florentino Perez is Florentino Perez, and just a day after Real Madrid won the 2003 La Liga title, Vicente del Bosque was let go in one of the biggest blunders ever made by the club, who went the next four seasons without any major trophy.
#1 Miguel Muñoz
Who else could it be?

For a club that's so trigger happy with their managers, it takes a special person to last 14 years and 16 seasons in charge. Miguel Muñoz is that special person.

The Spaniard was already a Madrid legend even before he occupied the dugout. As a player, he won 4 La Liga titles, 3 European Cups and 2 Copa Latina trophies. Muñoz briefly took charge for a 2-month spell in 1959, before being appointed full-time on 13th April 1960.

Less than 30 days later, Muñoz was in charge for one of the greatest matches to be ever played, as Real Madrid beat Eintracht Frankfurt 7-3 in the 1960 European Cup final. It began a staggering spell of success for Real Madrid, who began a 5-year streak of winning La Liga, from 1960/61 to 1964/65. Muñoz managed to refresh an ageing squad of a 40-year-old Puskas with the likes Pirri, Gento and Amancio, lifting his second European Cup in 1966.

In his 5078 days in charge of Real Madrid, Muñoz oversaw 604 games, winning 357 of those at a win rate of 59.10%. 1225 goals were scored by Muñoz' teams, with the Spaniard ending his career with a staggering 9 La Liga titles, 2 Copa del Rey trophies, 1 Intercontinental Cup and 2 European Cups.

There will never be another like him.
Players
If picking the best managers is controversial, try picking the best players. With managers you can always look at trophies/championships won, match winning percentages, etc to come up with a non-bias method. But with players it's always going be contentious, especially when you consider the different eras and positions. So this is just our personal best selection.
We settled on a top 10 list, but there are many other players that could have been included; names like Sanchis, Butrageño, Hierro, Rial, Santillana, Amancio, Pirri, Kopa. But as I said earlier, such a list is subjective and can only just be our list.
#10 Luis Figo
The Portuguese winger's transfer from bitter rivals Barcelona in 2000 caused much controversy. On his return to the Nou Camp, a Barcelona fan famously threw a pig's head onto the pitch and abuse rained from the stands as the Barca cules (fans) demonstrated their disgust for Figo's perceived treachery. The signing proved a masterstroke as Figo bamboozled defenders, with his skill and technique instrumental in the winning of two Liga titles and a Champions League. Figo was so naturally gifted that he did not need to rely on pace.

In his first season with Madrid, Figo won the 2001 La Liga title, scoring 14 goals in all competitions. For his performances at Real, he received the 2001 FIFA World Player of the Year. He would be joined at the club by Zinedine Zidane in the middle of 2001, and in the following season Madrid won the 2001–02 UEFA Champions League. Figo would spend five seasons at Madrid, with his final success being the 2003 La Liga title. In April 2013, Figo was named by the sports newspaper Marca as a member of the "Best foreign eleven in Real Madrid's history."
#9 Roberto Carlos
With thighs like tree trunks, the Brazilian's buccaneering runs down Real's left thrilled fans for 11 years before he left the club for Fenerbahce in 2007. So dearly he holds the club to his heart, the left-back was quoted as saying late in his career that he would return to the Bernabeu to play for free. Regarded as the most attack-minded defender in the world when in his pomp, Carlos was capable of the odd spectacular goal — witness his strike against Tenerife in February 1998 3 but was also a fine defender, able to use his pace to get him out of difficult situations.

His left foot was essential in Real Madrid's conquest of more than ten titles. The Brazilian ace will always be remembered for his friendly nature, regularity, prodigious speed (he ran 100 metres in 10.9 seconds) and his tremendous power (his shots reached a speed of 140 km/h).

After winning two league titles in Brazil he signed with Inter Milan in 1995, and a year later he transferred to Real Madrid. The integration of Roberto Carlos within the team was very successful. He played 11 seasons with the Whites, winning many major trophies, in particular three European Cup titles.

He holds the Whites all-time record for most number of games by a foreigner.
#8 Raul Gonzalez
Gonzalez is the man who was the face of Real Madrid for much of the last decade and is someone who can be assured of a free dinner whenever out in the capital. Raul was an integral figure for the club even when Florentino Perez looked to introduce the galaxy of stars at the start of the 2000s. He was equally prominent for the start of Perez's second spell.

The second highest goalscorer, he has garnered well over 200 goals, Raul had a long and distinguished career after starting out at Real's cross-town rivals Atletico Madrid as a youngster. The former club captain held a lot of weight in the dressing room, always ready to act in the club's best interests. He is an expert finisher, with that dandy knack of being in the right place at the right time to finish off moves.

Raul rightfully sits alongside the other greats of legendary status who have played for the club. But he is undoubtedly the king of kings for Real Madrid in the 21st century.
#7 Zinedine Zidane
The only name to feature in both the best managers and best players list!

Real Madrid signed the French wizard from Juventus in 2001 for a world record fee; on some level, you've got to admire a club who can cast such a spell over the greats of world football. Zidana had it all. Zidane's ability on the pitch was nothing short of art, and definitely not that strange kind of art that leaves you scratching your head. Zidane highlighted everything that was wonderful about the beautiful game; a superb passer, clever finisher and blessed with extreme upper body strength, Zidane dictated Real's play. His match-winning volley in the 2002 Champions League final against Bayer Leverkusen will go down as one of the competition's best ever goals. Arguably his most renowned trick was the "roulette" which he used to spectacular effect to turn past opponents.

"I wanted to win the European Cup and I wanted to win it with Real Madrid", he declared during his official presentation as a Madrid player. He was not mistaken. One year later he won the European Cup title, the only trophy he was missing, scoring "that" decisive goal against Bayer Leverkusen. Pure magic.
#6 Iker Casillas
A Madrid legend, Iker Casillas is the best goalkeeper in Real Madrid's history and in the history of Spanish football. He arrived at the club aged 9 and wore the Whites shirt for 25 years. Throughout that time he became one of the benchmarks in the club's history, winning the respect, affection and admiration of Madrid supporters.

He made his debut with the first team in 12 September 1999 at the San Mamés and went on to play in 725 official games, winning 19 titles. In addition to those triumphs he also won 1 World Cup and 2 European Championships with the Spain first team.

Madrid fans will never forget the images of the captain lifting those trophies, and nor will they forget his incredible stops. His saves have led Real Madrid to many victories, such as in the final of La Novena against Bayer Leverkusen.

He was included in the FIFA FIFPro World XI on 5 occasions and was also named best goalkeeper in the world 5 times by the IFFHS. In his individual trophy cabinet he also has 1 Bravo Award and 1 Zamora Trophy. His impressive sporting career has been recognised with the Prince of Asturias Award for Sports, the Royal Order of Sports Merit and the Community of Madrid's Gold Medal.
#5 Hugo Sanchez
Hugo Sanchez is another one of those players who pass the younger generations by. And it certainly has nothing to do with a lack of respect for his ability.

Sanchez was a striker who had a wonderful spell at Real Madrid, one of many great forwards. His predatory instincts in front of goal rank him up there with the legends of the game and specifically with Los Blancos.

His reputation as one of the deadliest strikers in the game did a lot for the trophy cabinet, collecting five La Liga titles during his time at the Bernabeu. He scored 27 or more goals in four consecutive seasons between 1986 and 1990, including 38 goals in the 1989–90 season, tying the single-season record set in 1951 by Telmo Zarra and earning the European Golden Boot award for the best scorer in Europe. Remarkably, all 38 of these goals were scored with only a single touch. His 38-goal tally stood as a league record until Cristiano Ronaldo surpassed it after scoring 40 goals in the 2010–11 season. In European Cup competitions, Sánchez scored 47 goals in 45 matches.

The Mexican would celebrate goals with a somersault in honor of his sister who was a gymnast and participated in the Montreal Olympics. And he had plenty to celebrate. In a seven-year spell between 1985 and 1992 Sanchez was a regular scorer, winning four "Pichichi" awards and five consecutive titles.
#4 Francisco Gento
It is hard to ignore a player who won the European Cup a record six times with Real Madrid and appeared in another two finals. The fleet-footed wide man was a star for Real in the 50s and 60s, helping the club to 12 titles. The success of players like Gento in this great era is one of the reasons for the high expectations around the Bernabeu. Over 600 first-team matches in 18 years at the club speaks for itself. His goalscoring record was also impressive despite his withdrawn position.

He is regarded as one of Spain's greatest players. Among other honors, Gento won the European Cup a record 6 times with Real Madrid (an unmatched record), scoring 30 goals in 89 European Cup career matches. He also played for Spain from 1955 to 1969, winning 43 caps and scoring 5 times.

He spent 18 seasons and play 600 matches for his beloved Real Madrid and, as well as his wonderfully successful first period at the club, Gento has especially fond memories of his Sixth European Cup in which captained a totally Spanish side (the 'Yeyé' Madrid) to European glory in 1966.

Since he hung up his boots, Real Madrid have paid tribute to him on many occasions due to his dedication and devotion to the club. Furthermore, in October 2016 he was named honorary club president of Real Madrid.
#3 Cristiano Ronaldo
Cristiano Ronaldo is a part of Real Madrid's legacy and will forever be remember as one of the great icons throughout the club's history. He was unveiled at the Santiago Bernabéu on 6 July 2009, and since that day, the goals just kept coming. He netted 451 times in 438 competitive appearances with Real Madrid (averaging over a goal a game). He registered in all of the competitions he featured in: 312 in LaLiga, 105 in the Champions League, 22 in the Copa del Rey, six in the Club World Cup, four in the Spanish Super Cup and two in the UEFA Super Cup.

Nobody throughout the club's history has scored as many goals as Ronaldo, who boasts an impressive trophy haul as a Real Madrid player: 4 Champions League crowns, 3 Club World Cups and UEFA Super Cups apiece, 2 LaLiga titles, 2 Copas del Rey and 2 Spanish Super Cups. This list of honours is completed with 4 Ballons d'Or, 3 Golden Shoe awards, 2 The Best awards, he was named UEFA Best Player in Europe 3 times and won the Pichichi on 3 occasions.

In his time at Real Madrid, Ronaldo secured several records: the club's all-time leading goalscorer, top-scorer in European Cup history (he scored 105 goals for Real Madrid); the all-time leading madridista goalscorer in La Liga (312); highest number of games in which a player has scored three or more times in LaLiga history (34); and the most goals scored by a Real Madrid player in a single season (61). He also clinched the record for the most goals scored in a Champions League campaign (17) and the competition's the leading goalscorer on six occasions.
#2 Ferenc Puskas
Puskas left an indelible mark at Real Madrid. He dazzled Whites' fans with his gentlemanliness, charm, friendliness and brilliant performances on the field of play. As a forward he broke all the goal-scoring records, earning himself the nickname of 'Pancho' or 'Cañoncito pum'. He was one of the greatest strikers in history, endowed with the best left foot ever to be seen at the Santiago Bernabéu Stadium.

Ferenc Puskas landed at the club at the age of 31, having previously played for Honved Budapest. There he had been decisive in the conquest of five league titles. He also formed part of the great Hungarian national team that won the gold medal at the 1952 Olympic Games. With his signing Madrid completed the legendary group already formed by Alfredo Di Stéfano, Kopa, Rial, Santamaría, Gento and Domínguez.

His arrival was a complete surprise to Spanish fans. They thought that this old and overweight man was out of his depth in a star-studded team like Real Madrid. Soon they discovered they were mistaken. His extraordinary goal-scoring ability was essential in the conquest of three European Cup titles and five La Liga titles, amongst other awards. Puskas died on 17 November 2006 and FIFA paid him a great tribute by naming their award for the best goal of the year after him.
#1 Alfredo di Stefano
Who else could it be?

There has to be some degree of disrespect from younger fans of the game who talk about how much they loved the Peles, Maradonas, Ronaldos, Messis... You can appreciate their status in the game, but will you ever understand their impact and ability on the football pitch?

Alfredo Di Stefano certainly falls into that category. With Di Stefano, his name is synonymous with Real Madrid. You can't imagine the makeup of Real Madrid without some mention of the Argentine who caused much controversy with his move.

The third highest scorer in the club's history, Di Stefano brought more to the table than goals. The powerful forward played for Real between 1953 and 1964 in what was one of the most glorious periods in the club's history. He helped fire the Merengues to eight titles and five European Cups. For a long time, his tally of 49 goals in 58 matches was a record in the latter competition. "Saeta rubia" (blond arrow) was on the verge of joining Barcelona in 1953 but was convinced to move to Real by the club's then-president Santiago Bernabeu.

Di Stefano's legacy will remain untouched as the greatest to ever play for Real Madrid.
The Heart and Soul
While managers and players take most of the glory, there are many other people involve in making a great football club. In the case of Real Madrid, one name stands above all: Santiago Bernabeu de Yeste.
Santiago Bernabeu de Yeste
Santiago Bernabeu should always be considered as the greatest to be associated with Real Madrid.

It's sometimes difficult to understand how much he achieved as a player, but his achievements following his playing days are remembered today with Real Madrid as the superpower of world football.

Real Madrid owe their status and triumphs to one man. Santiago Bernabeu's name will forever be emblazoned across the battlefields of modern and future Real Madrid greats.

Before transforming the club as president, Santiago Bernabéu also had a long and much less well known period as a Real Madrid player. He played mainly as a midfielder and as a forward where he showed great quality. His physical strength, his goal scoring ability and his total commitment to the team were what characterized him a player.

Bernabéu made his debut for the first team in the 1913-1914 season. This team had star players like Aranguren, Machimbarrena, Castell and Sotero and Bernabéu quickly started to play well and soon became a first choice player and captain.
Santiago Bernabéu spent 16 seasons as a Madrid player and, although he is most famous as an extremely successful president of the club, he also won many honours as a player including nine Regional Championships and one Spanish Cup.

In 80 official matches for the Whites, he scored the hugely impressive figure of 70 goals. Curiously enough, when he had his trial for Madrid the club wanted him to play as goalkeeper, but his brother Marcelo knew him well and told him: "You either play as centre forward or you don't play". The result was unbeatable.

He hung up his boots 15 years later in 1927 and joined the board of directors where he remained until 1935.

Santiago Bernabéu represented so much in the history of Real Madrid that sometimes it is difficult to distinguish the man from the club. He devoted all of his life to football and his beloved team and gave his all for the institution as a player, trainer, director and president. He was the man responsible for making Real Madrid a truly great club and giving it the international prestige and the fabulous facilities that the club has today.
At the age of 20, he finished his degree in Law and in 1943 he was elected president of Real Madrid. He organized the club into different sections in which a different person was responsible for each area of the club, established professional coaching teams and gave strong institutional support to fan clubs known as "peñas". He also promoted new sports at Real Madrid (basketball, handball, tennis, etc.) and built the new Chamartín Stadium and the Sports City training facilities. He made sure that Real Madrid signed the best players of the time including Alfredo Di Stéfano. He both supported and helped to create the European Cup competition (now known as the Champions League).

In 1955, the board of directors changed the name of the club's ground from the Chamartín Stadium to the Santiago Bernabéu Stadium. His presidency was unique in the history of world football and he was the man who put Real Madrid right at the top. He won 6 European Cups, the Intercontinental Cup, the World Club Championship, the Spanish League and the Spanish Cup among other honours. Five of the six European Cups were won consecutively and this meant that the club was allowed to keep the original trophy. Every year, Real Madrid host the Santiago Bernabéu Trophy game in his honour.

Santiago Bernabeu died on 2 June 1978.