Globe Soccer Awards 2022
Real Madrid and their president Florentino Pérez, Globe Soccer Awards 2022
Awarded best club and best president of the year at the ceremony in Dubai.
Real Madrid and our president Florentino Pérez were the centre of attention at the Globe Soccer 2022 Awards ceremony held in Dubai. Our club has been acknowledged as the best of the year after winning the Champions League, LaLiga, the European Super Cup and the Spanish Super Cup.
Florentino Pérez was presented with the Globe Soccer 2022 award for best president of the year. "I would like to express my gratitude for this Globe Soccer Award that I receive personally and also for the one given to Real Madrid as the best club in the world. Being president of Real Madrid makes me very proud, but it is also an enormous responsibility as this club generates a feeling that brings millions of people together all over the world." He said in his speech.
"I want to share this award with all the madridistas that back us every day, and above all with our fans in the United Arab Emirates, with the objective of continuing to work to in order to win new titles and share new joy". He continued.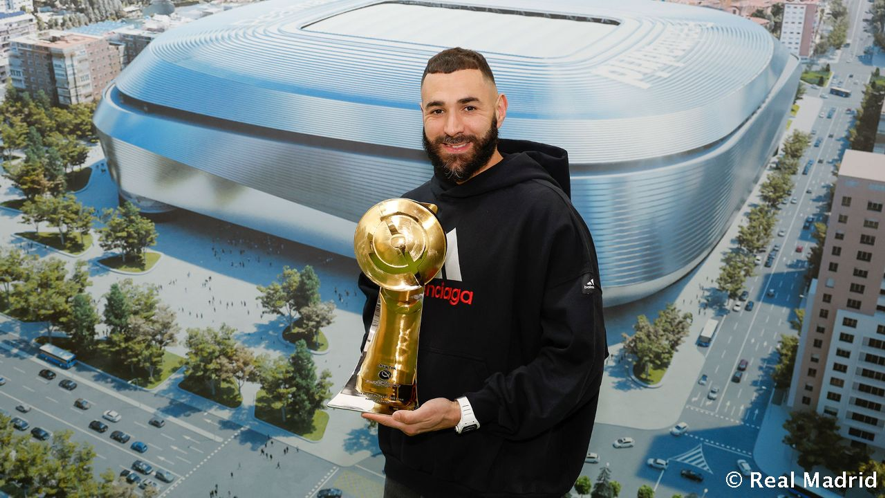 Benzema, Globe Soccer Award 2022 for best player
The forward led Real Madrid, winners of the Champions League, LaLiga, European Super Cup and Spanish Super Cup.
Karim Benzema recieved further recognition for his spectacular 2022 season at the Globe Soccer Awards, where he was selected as player of the year. The Real Madrid captain, winner of the Ballon d' Or and the UEFA Player of the Year, led his team in the winning of the 14th, the 35th Liga, the 12th Spanish Super Cup and the 5th European Super Cup.
Benzema, who beat Haaland and Salah in the voting, was the top goalscorer of the Champions League (15 goals), LaLiga (27) and the Spanish Super Cup (2).